VIDEO FROM OUR 2021 EVENT
IMPORTANT INFORMATION
This cabaret is presented by students of the Silhouette Academy who are still in training. Please be supportive and encouraging throughout the event.
There are two toilets in the Theatre as well as extra toilets in the other studios next to the Theatre.
Studio Three will be available for guests to gather prior to the doors opening. 
BYO alcohol and beverages. A glass of bubbles will be provided for VIP guests only.
VENUE DETAILS
Ann Judson Legacy Theatre
6 Sheffield Cres, Burnside
On-site and street parking (extra parking outside Nunweek park)
Below is the plan of how the Theatre is being setup for the 2022 Cabaret Einhundert. Raised seating will have full length table platters and all other seating will have circular platters.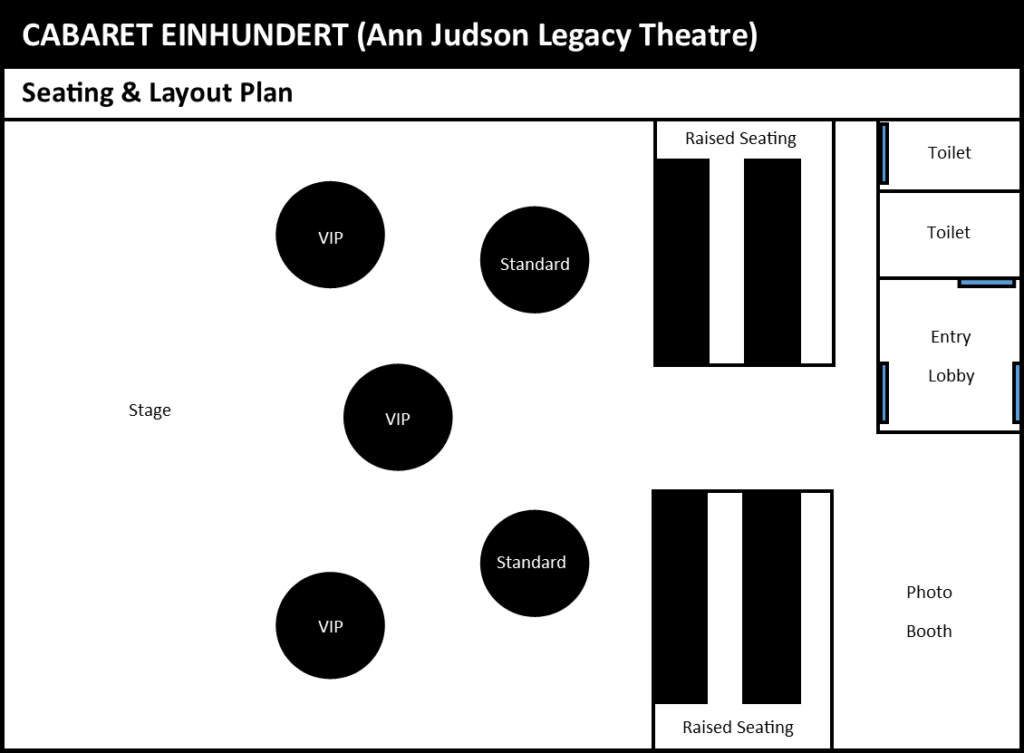 Tickets start at $50 per seat. Tickets are non-refundable unless the event is cancelled by Silhouette Studios.