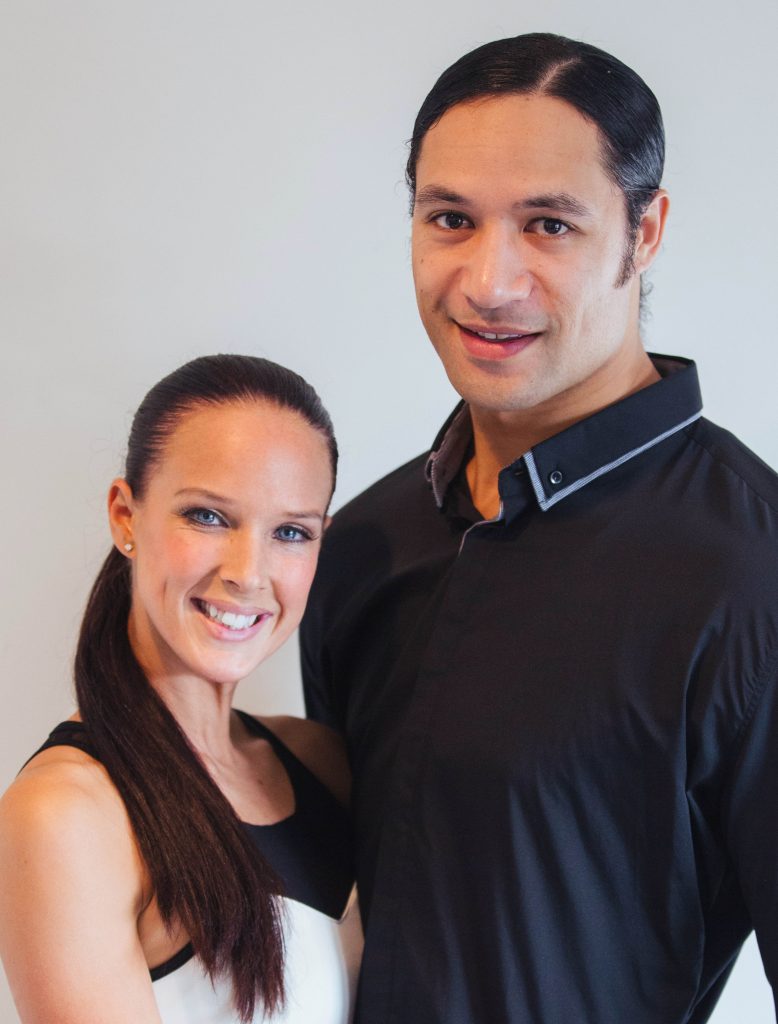 Thank you for visiting our website. I am Kate Limuloa and our Silhouette journey began back when I was a young girl training under Ann Judson in Christchurch. Ann taught me that dance is so much more than just technique – it's the way your body expresses the music & how you capture an audience with your emotion. This has been the foundation of my dancing career and is now the heart of Silhouette Studios.
After school I went on to train full time and then dance professionally but I always knew teaching and creating shows was my passion.
In 2012 my husband Lei'ataua (a keen rugby player) and I began training in Adagio Dance which is a combination of Acrobatic lifts, spins and balances. Eventually we were runners up on New Zealand's Got Talent 2013 and then continued on performing nationwide at corporate and private functions as well as public events.
In 2016 we opened Silhouette Studios in Christchurch, running out of Waimairi Primary School with a strong focus and passion for training male dancers. This began with 45 boys and 12 girls. Today our studio has grown to 200 students, 70 of whom are male dancers. We now run a five-studio complex that has an onsite Theatre and dedicated acro training space. We have three strong programmes catering for all children but we continue our strong male dancer focus and have a separate boys dance development programme which is flourishing.
Anyone who has been to a Silhouette Studios show will know how special our studio is and how much love and passion is put into training our students for careers as professional dancers, tutors or just for a fun activity.