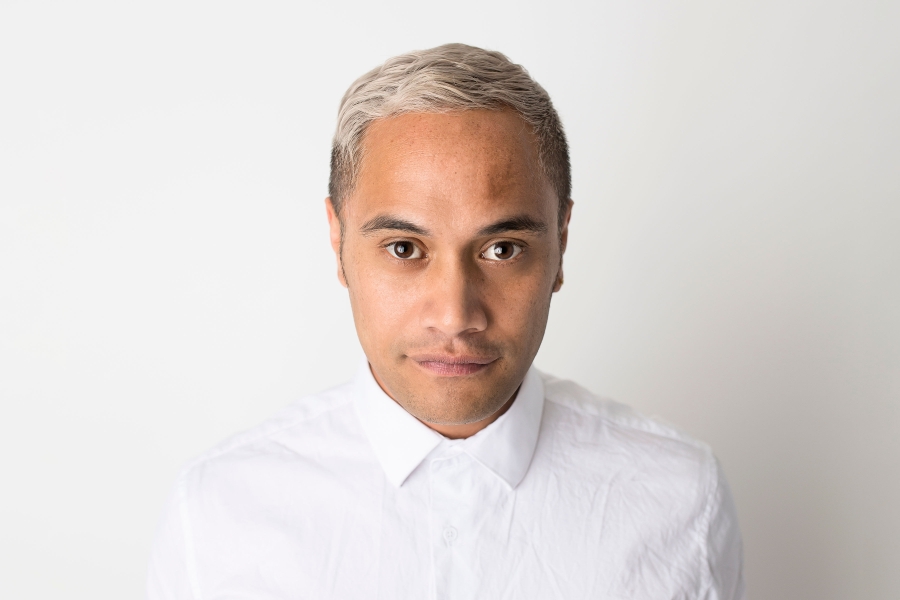 TURANGA MERITO BIOGRAPHY
Born and raised in Rotorua, New Zealand, Turanga Merito played Simba in Disneys The Lion King before training at the prestigous American Music and Dramatic Academy in New York as a vocalist, dancer, actor, choreographer, and vocal coach.
Turanga is currently in his 9th year as the Head Choreographer for Coca-Cola Christmas in the Park, Music Director for TV3's award winning PUKANA and Head Composer for Maori Televisions' TAKARO TRIBE. Musical Theatre Credits include the Australian West Side Story National Tour (Chino) and Disneys High School Musical Live on Stage Australia (Chad Danforth). His vocal highlights include Marcia Hines, Guy Sebastian and Stan Walker. His dance highlights include Jessica Mauboy and also choreographing the most viewed Te Reo Maori Music video ever – Maimoa Musics' WAIRUA (9Million Views) He currently resides in and works between Rotorua and Auckland as the Director of The Merito Dance Academy and The Merito Talent Academy.
PERFORMANCE/CHOREOGRAPHY HISTORY
COCA-COLA CHRISTMAS IN THE PARK (HEAD CHOREOGRAPHER)
PUKANA TV3 (M.D/CHOREOGRAPHER FOR URUWHETU/TINI WHETU SEGMENTS)
LAKESIDE ROTORUA (HEAD CHOREOGRAPHER)
TRENZ ­(CO-CHOREOGRAPHER WITH WETINI MITAI-NGATAI)
FLOWING WATER OPERA BY WITI IHIMAERA (CHOREOGRAPHER)
TIKI AHUA FASHION SHOW (ARTISTIC DIRECTOR)
NEW ZEALAND FASHION WEEK (ARTISTIC DIRECTOR 'ADRIENNE WHITEWOOD COLLECTION')
X FACTOR NEW ZEALAND SEASON ONE (OFFICIAL VOCAL COACH)
DISNEYS THE LION KING IN AUSTRALIA & CHINA (ROLE OF SIMBA)
MARCIA HINES AUSTRALIAN TOUR (VOCALIST/DANCER)
GUY SEBASTIAN 'SET IN STONE' LIVE (BACKING VOCALIST)
X FACTOR AUSTRALIA (BACKING VOCALIST)
STAN WALKER NEW ZEALAND TOUR (BACKING VOCALIST)
GINNY BLACKMORE 'ONE REPUBLIC' TOUR (BACKING VOCALIST)
CHESS THE MUSICAL IN MELBOURNE (ENSEMBLE)
THE WIZARD OF OZ IN NEW ZEALAND (CHORUS QUEEN)
WEST SIDE STORY AUSTRALIAN TOUR (ROLE OF CHINO)
HIGH SCHOOL MUSICAL AUSTRALIAN TOUR (ROLE OF CHAD DANFORTH)
JUDGING HISTORY
NEW ZEALAND DANCE AWARDS (NEW ZEALAND)
EVOLUTION DANCE COMPETITION FINALS (AUSTRALIA)
WORLD HIP HOP INTERNATIONAL (AUSTRALIA)
WORLD SUPREMACY BATTLEGROUNDS (AUSTRALIA)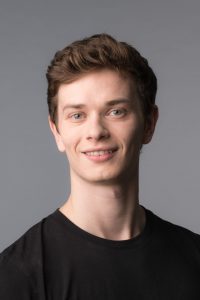 JOSH GUILLEMOT-RODGERSON BIOGRAPHY
Joshua Guillemot-Rodgerson was born in Christchurch, New Zealand. Josh holds a BFA in Dance from The Juilliard School, spent three years with Houston Ballet, and is now dancing with the Royal New Zealand Ballet. Josh's love for all dance styles began at the age of 4 after seeing a tango on Shortland Street, and hasn't let up since. A tap dancer for many years, he transitioned into ballet at 14 when he left New Zealand to study full time at Interlochen Arts Academy in Michigan.
Josh was featured in the New Zealand documentary series Dare to Dream as one of six New Zealanders following their dream. He has received critical acclaim from the New York Times and Los Angeles Times for his performances in Paul Taylor's Roses and Merce Cunningham's Night of 100 Solos. He was recognised as one of Pointe Magazine's "Stars of the Corps" for 2020, and recently enjoyed getting to perform the role of the Prince in RNZB's production of The Sleeping Beauty.
Josh has passions both in choreographing and teaching, and he has enjoyed teaching at dance schools around New Zealand. Joshua's choreography was featured in Juilliard's Choreographic Honours for three years, and he was selected to premiere works in Juilliard's Choreographers & Composers Concert in 2015 and Juilliard's Senior Production 2017. He was chosen to be a part of IMEE Dance Company's blank | SLATE in 2020.
Josh is so excited to be a part of the NZ Boys Dance Convention and sharing how cool dance is with the next generation of kiwi boys!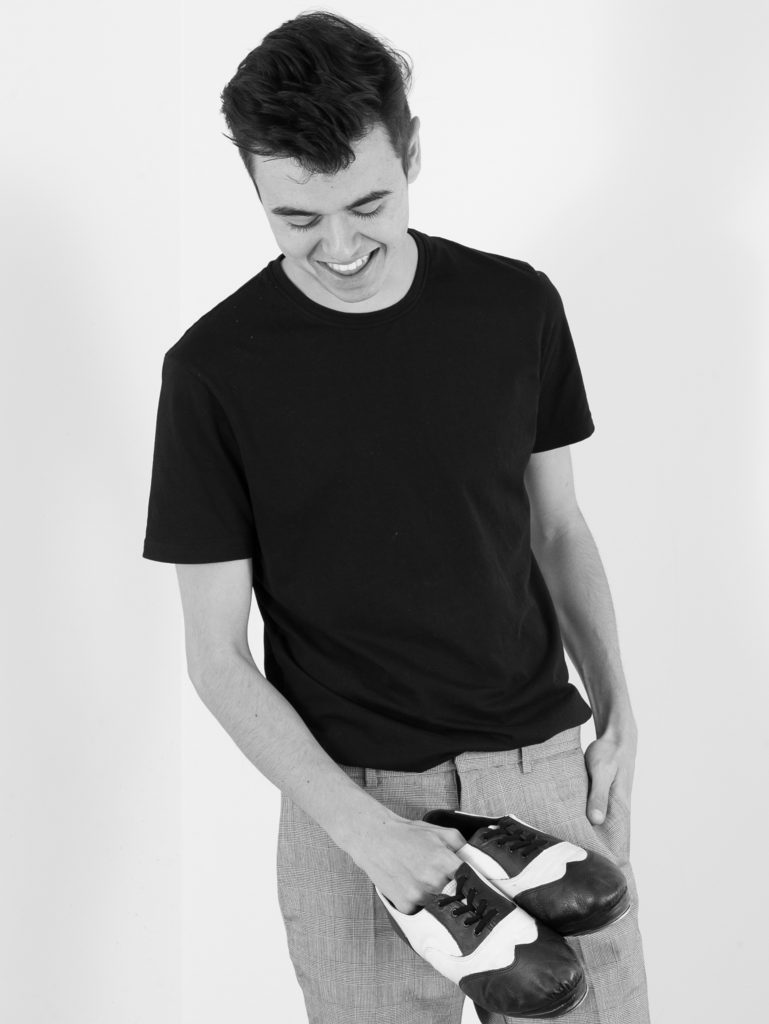 BAYLEY GRAHAM
Bayley Graham (Performer, Choreographer, Tap Teacher, Entertainer) has emerged as one of the new leaders in the Art Form of Tap Dance in New Zealand.
Bayley has been sought after to perform, choreograph, and teach in both New Zealand and Australia including five consecutive weekends at SkyCity Auckland, the Super Rugby half-time finals performance as a dancer and tap choreographer and a tap performance with drummer Marc Hansen at the Canterbury Business Awards.
Recent highlights include having solo shows in both the World Buskers Festival and Southland Buskers Festival and being scouted to tap on Italian TV Show Tu Si Que Vales in Rome.
A look into the prize pool over the years has seen him win the title of PACANZ Young Performer of the Year, Noel Burnett Winner and New Zealand Top Dancer Award (NZDA) three times which won him a chance to perform on a cruise boat.
His online videos have been reacted by celebrities such as DJ Marshmello and Scott Bradlee which has gained over a million views. Bayley's focuses are on reprogramming the general public on their perception of tap dance.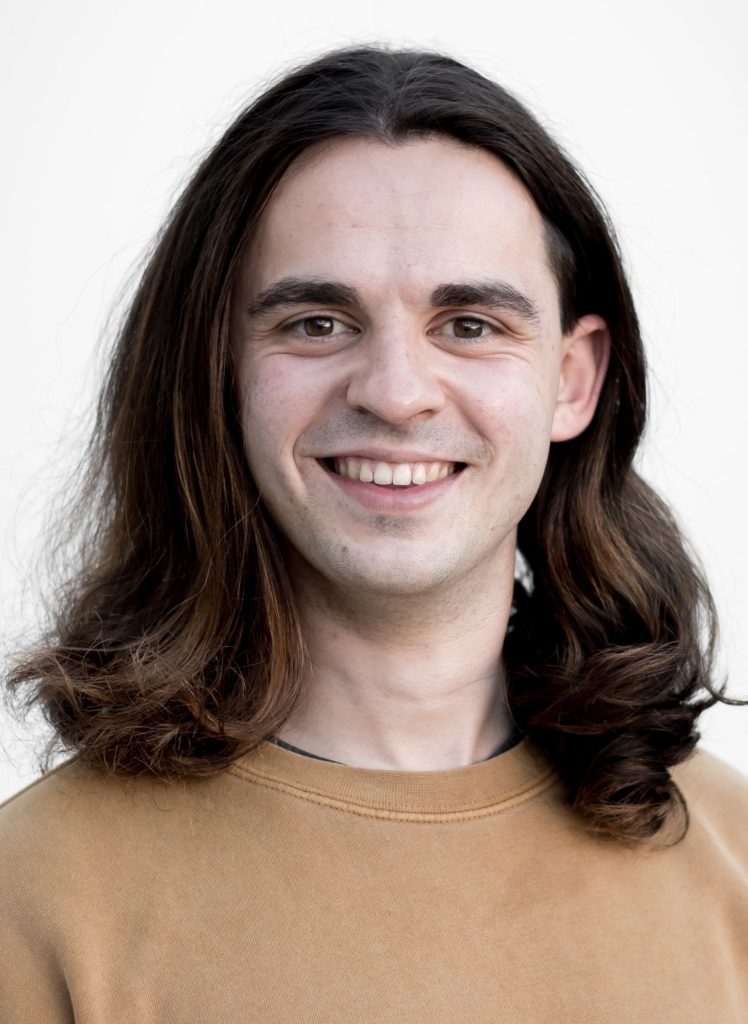 JACK SHATFORD
Jack is a recent music theatre graduate of the Western Australian Academy of Performing Arts (WAAPA). During his studies, Jack played Herman in Sweet Charity, Joey Primo/Ensemble in Rock of Ages, and David Posner in The History Boys. Other highlights include Tommy/Merv as well as Dance Captain and Swing in Strictly Ballroom The Musical, and David Understudy/Ensemble in Company. Upon graduation in 2019, he received the Music Theatre International Australasian Award.
Prior to moving to Perth, Jack appeared in many productions for Showbiz Christchurch, and in Coca-Cola Christmas in the Park. Most recently, he appeared in He Says, She Says with Blackboard Theatre Collective, and was assistant director for On the Town at NASDA. In December, Jack will appear in GMG Production's Cinderella.


When not performing, Jack loves working as a music theatre creative and dance tutor, putting his passion back into the community. Jack is excited to be teaching at the first NZ Boys Dance Convention!